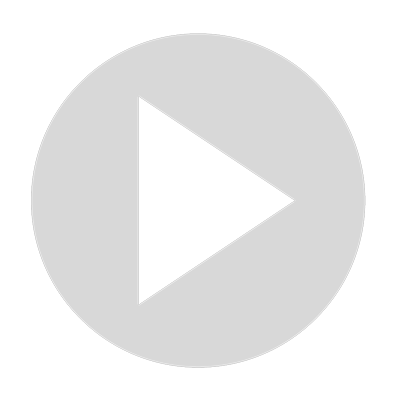 Grow HUGE Rhubarb With These Action Packed Tips
So you want to know how to grow and care for Rhubarb plants? Well, I have the video for you! You see, growing Rhubarb is one thing I am extremely good at, and before you wonder if the thumbnail is clickbait, I can tell you it is not. I will deliver on the promise of showing you how to grow the best Rhubarb you have ever seen, let alone eaten.

You may be wondering if it is easy to grow Rhubarb, maybe you are new to gardening and are concerned and want to know where the best place to grow Rhubarb is. Where you should plant Rhubarb? If you should cut off the flowers when your rhubarb flowers? It is amazing all the questions that float around one's mind when looking to grow rhubarb plants.

So in this video, I answer all your questions about Rhubarb and why you get poor results and give you action-packed tips so that you can get the results you will see in this video. Questions I Answer in the video are

How do you start to grow rhubarb?
Should I cut off rhubarb flowers?
Is it easy to grow rhubarb?
How long does rhubarb take to grow?
Should I let Rhubarb flower?
What to feed Rhubarb?
How to harvest Rhubarb?

So if you are struggling with yours make sure you watch the video right to the end. I have timestamped everything below to make it easy to use this video as a reference when and if you need to come back to if for a refresher.

00:00 Introduction on how to grow huge rhubarb?
00:31 What ways can you start to grow rhubarb?
00:57 Where is the best place to plant Rhubarb?
01:16 How to water Rhubarb?
01:45 What soil is best for growing Rhubarb?
02:15 What is the best feed for rhubarb?
03:00 Do rhubarb need sun or shade to grow?
03:26 Rhubarb is an accumulator what does this mean?
03:45 Should I plant rhubarb on mounded soil?
04:05 Can you grow rhubarb in containers?
04:31 What should I do to my rhubarb at the start of spring?
05:17 What is forcing rhubarb? How to force rhubarb?
05:36 Does forcing rhubarb hurt my plants?
05:42 How much should I water rhubarb?
06:08 Do I need to feed rhubarb throughout the growing season?
07:00 Should I split rhubarb?
08:09 Should I remove rhubarb flower stems?
08:26 what does rhubarb seed look like?
09:12 what pest or disease do rhubarb suffer from?
09:48 how to deal with slugs attacking rhubarb?
10:06 What are nematodes?
10:25 How to harvest rhubarb?
11:25 How much of the rhubarb plant should I pick?
11:45 When should I stop harvesting rhubarb and why?
12:00 Can you put rhubarb leaves in the compost bin?
12:21 What can you use rhubarb leaves for?
13:08 what do you do to rhubarb in the fall?
13:42 Is it ok for rhubarb to freeze in winter?
13:52 what varieties of rhubarb are there?
15:00 Are big rhubarb plants tough and stringy?
15:44 Conclusion on, Grow Huge Rhubarb With These Action Packed tips!

Check out How to split rhubarb video here https://www.youtube.com/watch?v=qB2g0qgThqA

Check out how to make your own nematodes here https://www.youtube.com/watch?v=Gg1cosZY6k0

Visit my blog for more gardening content that is more in-depth.

https://simplifygardening.com

Visit our Amazon Store for Gardening Products UK and USA. 

https://www.amazon.com/shop/simplify

Share this video with a YouTuber friend: 

https://goo.gl/RdfpLF

Other Videos You may be interested in

Results Container Or Ground Grown Potatoes

https://www.youtube.com/watch?v=jzcIF...

Composting At Home | How To Start A Compost Pile

https://www.youtube.com/watch?v=TiZpyyzN3A8

How To Store Potatoes For Winter & Save Seed Potatoes  https://www.youtube.com/watch?v=2EhVPTPVv6U

Support This Channel With Paypal 

https://www.paypal.me/ukherewegrow

Support This Channel With Patreon:

https://www.patreon.com/ukherewegrow

Tubebuddy Video SEO Tool

https://www.tubebuddy.com/ukhwg

Business Enquiries Email Tony@simplifygardening.com

We would like to welcome all our new subscribers and thank you all for supporting Simplify Gardening

⚠️ Disclaimer: Some of the links in this description are affiliate links. If you make a purchase through these links you'll help support the channel at no additional cost to you. Thanks for your support!
Show More
Show Less